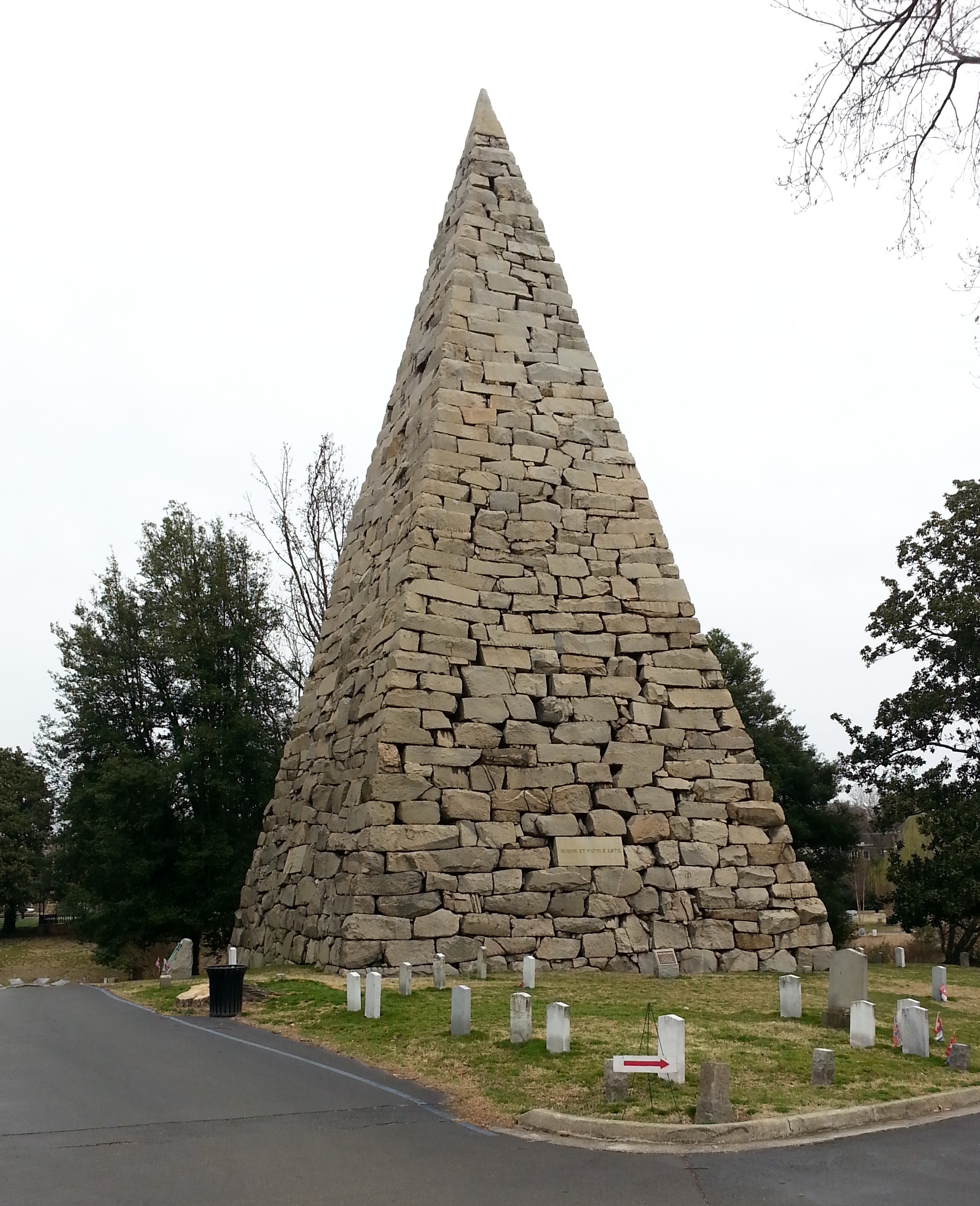 In part 1 of this post, I related the story about my 3x great uncle, Sgt. James V. Jones, Jr. who was mortally wounded at the Battle of Frazier's Farm.  He lay beneath the soil in Hollywood Cemetery in Richmond for eight months before his remains were moved to South Carolina.  In this post I will write about two of my great great uncles who were also buried there, but were never returned home.
Thomas Jefferson Hudson was a member of Company C, 15th Georgia Infantry known as the Fireside Guards.  His only records relate to his death on September 18, 1861 at the age of 18 from typhoid fever.  While it does not indicate when he joined the army, he was most likely with the Fireside Guards at the time of their organization on July 15, 1861 in Athens, Georgia.  His death came at Camp Pine Creek shortly after the 15th had been transferred to Virginia.  The company was still under the command of the first officer elected to the top post, Captain Luther H. O. Martin.  With the 15th under the overall command of Colonel Thomas W. Thomas.  At the point of his death, the 15th Georgia had yet to see battle.  Men were dying without their enemy having to fire a shot.
His older brother, John Christopher Hudson, enlisted March 4, 1862 at the age of 25.  He would die in the Winder Hospital July 7, 1862, just four months after his enlistment of "Chills and intermittent fever."  During his time in the army, the 15th was involved in battle around Yorktown and in the Seven Days Battles, however; it is unclear whether John C. Hudson was ever well enough to participate in any of these actions.  His records indicate that he was ill for most of his enlistment leading up to his death.  At the time of his death, J. C. Hudson had one daughter who was little more than an infant at home and his 17 year old widow was pregnant with their second child, another daughter.  Like that of his younger brother, J. C. Hudson's grave is unmarked.  Tracking it down to the approximate spot indicates that his mortal remains lie beneath the trunk of a holly tree.
Of the six sons of Madison Hudson, five of them served in the Confederate army.  Their eldest brother, Dr. David Hudson, ended the war at Appomattox as the Captain of the Fireside Guards and Sgt. James Madison Hudson was also part of the surrender at Appomattox.  The youngest son, my great grandfather, was too young for service, but the second youngest, William A. C. Hudson was captured near Petersburg and spent ten months at Point Lookout POW camp in Maryland.
John and Thomas were the only ones to not survive the war.  Although the other three Hudsons went on to face heavy action, it appears likely that John and Thomas were sacrificed for their country without either having fired a single shot.