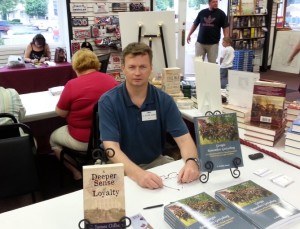 After a great weekend in Gettysburg signing copies of Georgia Remembers Gettysburg, it is good to be home again. While there I had the opportunity to meet with many great people and I truly enjoyed each and every one of them.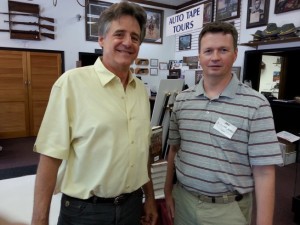 Along with the many great and interesting readers, I had the chance to meet a couple of people I have long wanted to get to know. As I signed books at one of my signings, the author at the station just to my left was none other than Jeff Shaara. It was interesting to be able to chat with one of the masters of the craft of historical fiction during the occasional lulls in the parade of people wanting his books. I was also more than happy to benefit from some of his overflow.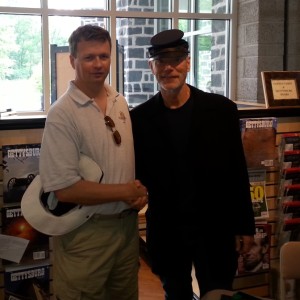 During a stop at the Visitor's Center, I managed to stumble into one of the best actors alive today, none other than Stephen Lang who played Stonewall Jackson in Gods and Generals, which was produced from Jeff Shaara's first book.  He has also played many other impressive characters.  Lang was also General George Pickett in Gettysburg and Colonel Miles Quaritch in Avatar.  He was there signing the DVD covers for The Gettysburg Story which he narrated. He was there with the filmmaker, Jake Borritt.
I would like to thank the fine people at the American Civil War Wax Museum, The American History Store and Pages of the Past for all making me feel very welcome.