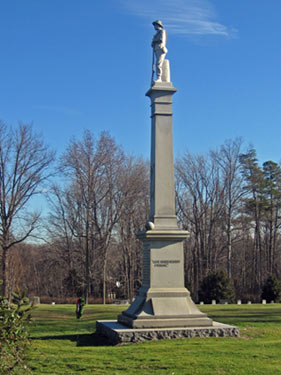 On January 27, 1863 Daniel Boyd wrote his father, Robert Boyd, from his camp in Fredericksburg, Virginia. He had finally gotten word of the death of his brother Thomas. Daniel laments not having a furlough. According to his letter he seems to be about the only man in his company who has not had one. He is looking for a substitute to come take his place for a month so he may go home.
---
The Military Writers Society of America Gold Medal for History 2012.
To read the entries thus far in the Sesquicentennial series for The Boys of Diamond Hill click here.
To learn more click on the "Diamond Hill" link at the top. To buy the book you may go to any major online retailer such as Amazon or Barnes and Noble, or you may buy it directly from McFarland Publishers. "The Boys of Diamond Hill" is also available for the Kindle.