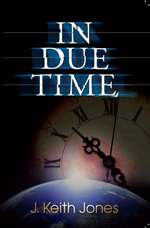 Thanks to you, the results of the free Kindle promotion for "In Due Time" was a great success. It hit #3 on the Science Fiction Adventure list, #5 on the overall Science Fiction list and #230 in the Kindle store.
It has been introduced to a much wider audience across the country and in fact around the world. Now these new readers will be writing reviews and passing along positive word of mouth on "In Due Time" and of course, they will be on the lookout for my future books. Thanks for your help.
Now it seems that like a pat of butter, I am on a roll… Okay, while I wait for the groans to die out, I will explain what I am talking about. This morning I got notification that one of my short stories has been accepted to be published in the next edition of the online literary journal, Thunder Sandwich. Thunder Sandwich is a fine old literary journal which retired for a number of years, but to use their words, they are: "BACK IN THE SADDLE AGAIN!" I will keep you posted on the publication of this work.