This weekend I will be appearing at the Gold Hill Writers Festival. This Saturday, May 12, come on out to Historic Gold Hill at 735 St. Stephens Church Rd., Gold Hill, NC 28071. There are two Gold Hills in North Carolina, this one is half way between Salisbury and Albemarle.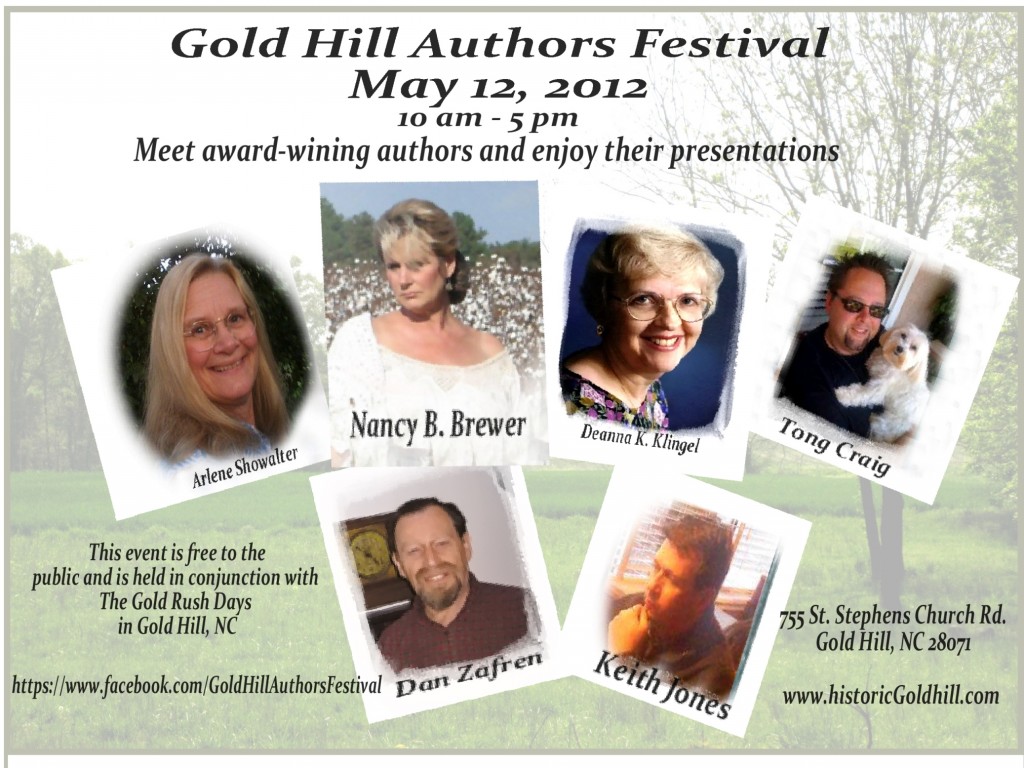 This great event as a part of the annual "Gold Rush Days: Arts, Crafts & Quilt Walk , Book Fest & Storytelling" is being organized by North Carolina author Nancy Brewer. Be sure to check out her selection of highly praised historical fiction.
Several other authors will have tables and be speaking throughout the day. It promises to be a great day filled with fine crafts, living history reenactors and great local literature.
I will be speaking at 12:00 (noon) and 2:00 pm and will be available to talk at my table the rest of the day from 10:00 am to 5:00 pm. Please drop by to see me.