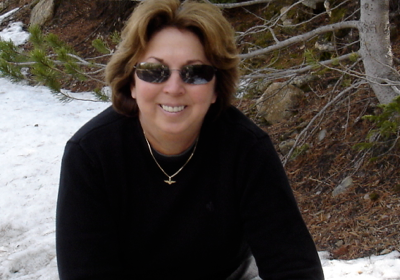 A Few Minutes with Marcia Sargent
Today we are talking with Marcia Sargent about her fantastic memoir "Wing Wife" about her life as the spouse of a Marine aviator. We first want to thank her for taking the time to talk with us.
1) At what point did you decide your life would make a good memoir?
Ha! I'm still not sure my life makes a great memoir. Memoirs I've read tend toward whiny complainers, depressed druggies or big-headed braggarts.
I planned to write the stories of people I knew that flew fast planes or lived with the crazy guys who flew. Fighter pilots have some amazing stories. One of my husband's friends was run over by the USS Saratoga and lived to tell the tale. Obviously, their lives would make a good book. I wrote the collection of aviation stories in six months. However, a collection of vignettes is not a book, so then I put the stories in the time line of events in my life as a young wife.
That's when I learned from attending conferences and participating in writing groups that people have to care about the protagonist in a memoir. Really? I had to talk about myself? Whoa. So I spent another five years revealing more and more of myself – warts and all.
2) Who most encouraged your writing?
There are too many to mention in a paragraph or two. I was very fortunate in my instructors, like Louella Nelson at UCI Extension, and Lisa Lenard Cook at Santa Barbara Writers Conference who told me I was really writing a memoir, not a non-fiction book or a novel. I participated in several writing groups filled with supportive people who helped hone my words.
But the true answer is that my grandmother Gladys Elisabeth Pearson supported me throughout a rough childhood with unconditional love and belief that I was due to do wonderful things. Because of the strength she gave me, I knew I could do what I set my heart to do.
3) Did your desire to write predate your desire to tell this story?
I never considered myself a born writer. I was born to read.
My writing came out of my teaching fifth and sixth grade gifted and talented students. I believed in teaching by doing and in the early 1990's had created two teaching simulations: one on Ancient China and one on Ancient Egypt for my classroom. The amount of work led me to find a publisher. I lucked out and they were published as soon as I finished them. A bad precedent because I then expected everything I wrote to sell and sell well. China and Egypt (by Interact) have grossed over three-quarters of a million dollars.
Then, ten years of teaching later, a soccer ball on the head while standing recess duty led to a dislocated neck (teaching is a surprisingly dangerous profession), a couple of surgeries and a year off from teaching gave me a year to do something quiet at home. I thought, hey, maybe I can write a book my classroom kids would like to read. I wrote two middle grade/young adult fantasy adventure novels. I acquired an agent at a top children's literary agency. Contrary to my nonfiction curriculum experience, my books did not sell.
By this time I was thoroughly buying into the writer's life, so I kept writing anyway. While waiting for my fantasy novels to make the rounds through the editors of many publishers, I took on the recording of the fighter pilot stories.
4) What writers inspired you as a child? What writers inspire you now?
I devoured fairy tales from second grade on, particularly Andrew Lang's Fairy Books. In fourth grade, my teacher read us a new book, The Phantom Tollbooth by Norton Juster. The author had so much fun with language, using words to play, puns to tell truth. I had thought words were rocks and his book taught me words were seeds that could grow into wondrous things.
Today I am an eclectic, omnivorous reader. Science fiction like John Scalzi's Old Man's War, novels like The Light Between Oceans by ML Stedman and Gone Girl by Gillian Flynn, Young Adult Fiction like Cinder by Marissa Meyer, non-fiction books like Unbroken by Laura Hillenbrand and Isaac's Storm by Eric Larsen, fantasy like Jonathan Strange and Mr. Norrell by Susanna Clarke, and humor like Nora Ephron's I Feel Bad About My Neck.
5) When do you first remember wanting to write?
I loved to read. I loved to teach. In 2002, my students and I sang and danced and read and acted out math, history and language arts while we brought food in for every possible reason, yet my students were hiding Harry Potter books under their desks to read—during MY lessons. I realized I wanted to write something others would want to read THAT MUCH.
6) What was the earliest piece of writing you did that touched you?
In second grade, I wrote a fantasy about a magic whale and a ladybug. Cannot tell you what happened between them, but I remember being in awe of my ability to make a story.
7) The writing experience is a complex mix of reward and frustration. Many writers – yours truly included – harbor both feelings of sometimes wanting to put it all away and never write another word mixed with a deep calling to tell the stories within them whether anybody reads it or likes it. What has your experience been like?
I've touched on some of the highs and lows of my writing life: selling the teaching units, making money from them, finishing two novels and a memoir, getting an agent—all highs, to not selling my fantasy novels though I did twenty rewrites, not getting an agent or publisher for Wing Wife—the lows. Wing Wife was a five-year journey of excellent rejections and rewrites before I decided to publish through Amazon. I am honored that the military community, in particular the aviators and their wives have been very pleased with the result.
I've been a kept woman (my first thirteen years of marriage), I've been a teacher and mentor in my district (sixteen years), but nothing is as personally satisfying as writing. Some days I doubt I will ever get my next book written, ever get an agent/publisher for my fantasy YA/MGs, and I often think this is TOO HARD. But when I go back and read something I wrote the week before, I wonder who this person is inside me who can find the right word or phrase to reveal a small part of the world of being human. As Ron McLarty said, "Writing feeds my soul."
8) What can you tell us about your next project?
Everyone has run into people who ruin others' lives with careless selfishness. The Commanding Officer's Wife is a roman à clef about the worst CO's wife I ever encountered and with a sub-plot of another kind of spooky (CIA?) guy who told my brother's widow that he knew how my brother really died, which created an explosion of anger, doubt, disaster within her family and in my own. It's set in the world of Wing Wife. Those who have read Wing Wife will no doubt recognize the protagonist AJ (Amelia Jean).
Natalie was the worst kind of commanding officer's wife; she created a squadron of aviators and their wives who wanted to murder her. I had more reasons than most.
The other squadron wives whisper in my ear that she shouldn't have gotten in my way and they wish they'd had the courage to do something. Then they say, "Bless you," and tell me that if I want them to testify, they will. They promise to say anything I want them to say.
I try to explain, to tell them the truth. They don't want the truth. They want to believe it happened just the way they imagine.
People are like that. Natalie wanted to believe her truth. Lars, with his premeditated hints, stories and evasions should have been put on trial and convicted in the first degree for the death of trust and love, even though he told his tales long after my brother died. In the end, truth and lies destroyed so much.
9) How would you characterize your own writing?
I believe in humor even in the worst of circumstances, especially then—it helps me survive—so my writing plays with words, says things in a surprising way, and uses story to get to the heart of human truth. Truth, magic and love. My best writing has all three.
10) Is there anything else you would like to share with my readers?
Writing about the Marine aviators I knew started as a joyful, funny enterprise. Being a fighter pilot's wife gave me many friends and wonderful experiences. I'm still married to him after thirty-eight years. I love him and most of the time I like him. But being in the military is hard and harder now than ever. Please do what you can to make a Marine's, a sailor's, a soldier's life and that of their family's life a little easier. Reach out.